Overview of Kubota's standard warranty
Kubota is a premier manufacturer of agricultural, construction and power equipment worldwide. As part of our commitment to quality and reliability, Kubota Australia provides comprehensive warranty coverage for your new KTA distributed Kubota Product.
Take advantage of our extended warranty program. Click here to download the warranty brochure.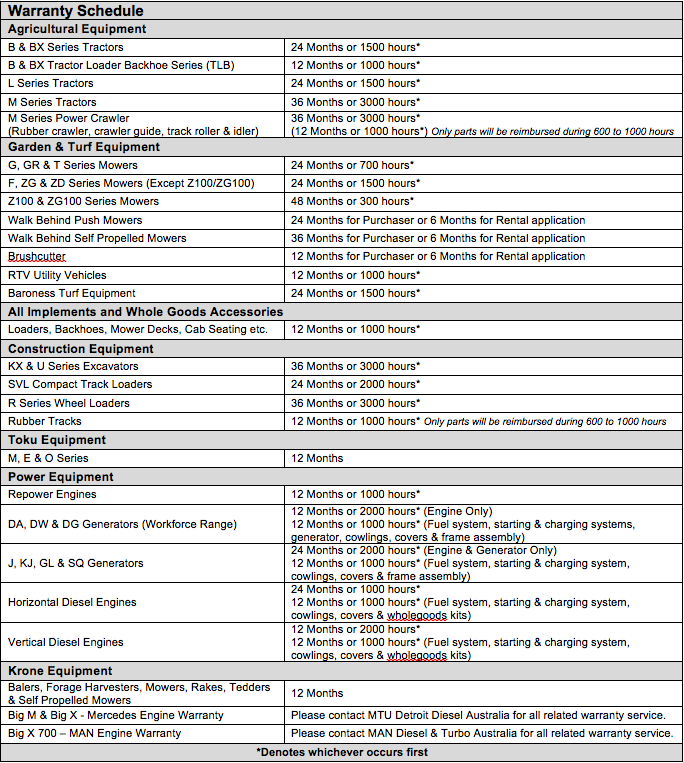 View the Kubota Powertrain Protection Plan here.